A Night at the Exhibition
NonFiction Photo Festival presenteert: A Night at the Exhibition. Een avond met rondleidingen en lezingen over fotografie en protest. NonFiction Photo werkt samen met Amnesty International Action Group Groningen om "Write for Rights" te organiseren. Ook zullen er rondleidingen gehouden worden bij foto's van de World Press Photo Exhibition en Rise Up.
Programma
20.00 – 20.45 Discussie over fotografie en protest
20.45 – 21.15 Ronde 1
21.15 – 21.45 Ronde 2
Elke ronde kun je kiezen tussen een rondleiding door World Press Photo; Rise Up of een schrijfsessie met Amnesty International.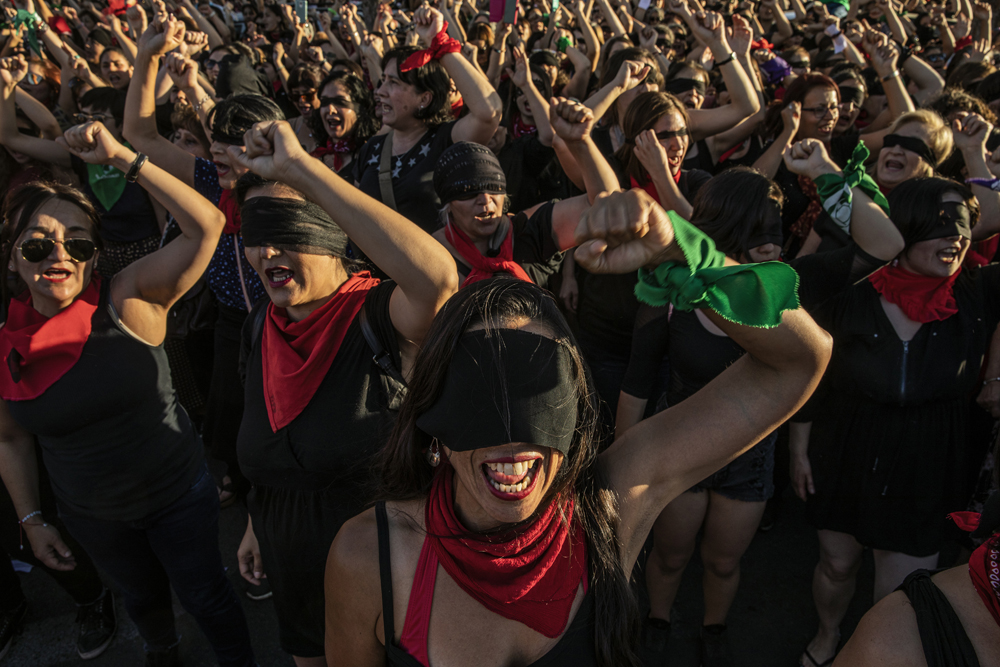 Schrijf voor Rights Amnesty
Amnesty roept Groningers op om brieven te schrijven tegen onrecht. Wist je dat er rond 10 december, de Internationale Dag van de Mensenrechten, elk jaar wereldwijd miljoenen brieven worden geschreven tegen onrecht? Voor mensen die onterecht worden vastgehouden, bedreigd en gemarteld omdat ze opkomen voor hun rechten. Tijdens Write for Rights schrijven mensen brieven aan autoriteiten in verschillende landen om hen onder druk te zetten. Amnesty International Actie Groep Groningen vraagt ​​uw hulp! Op donderdag 26 november van 20.00 – 22.00 uur tijdens het Non Fiction Photo Festival in de Synagoge in de Folkingestraat. Doe mee met 's werelds grootste mensenrechtenevenement en verander vandaag nog een leven. Uw hulp is nodig.
World Press Photo
De World Press Photo Exhibition 2020 staat bekend om de focus die ze leggen op mensenrechten en maatschappelijke betrokkenheid. Het doel is om een ​​tentoonstelling te presenteren over het echte leven en plekken in de wereld die aandacht verdienen. De focus ligt daarom op belangrijke ontwikkelingen van over de hele wereld. Kenmerkend voor dit jaar is de groeiende rol van de jeugd in protestbewegingen. Dit jaar zijn er 73.996 foto's verzonden door 4283 fotografen uit 125 landen.
Kom en bekijk deze indrukwekkende selectie visuele verhalen van over de hele wereld.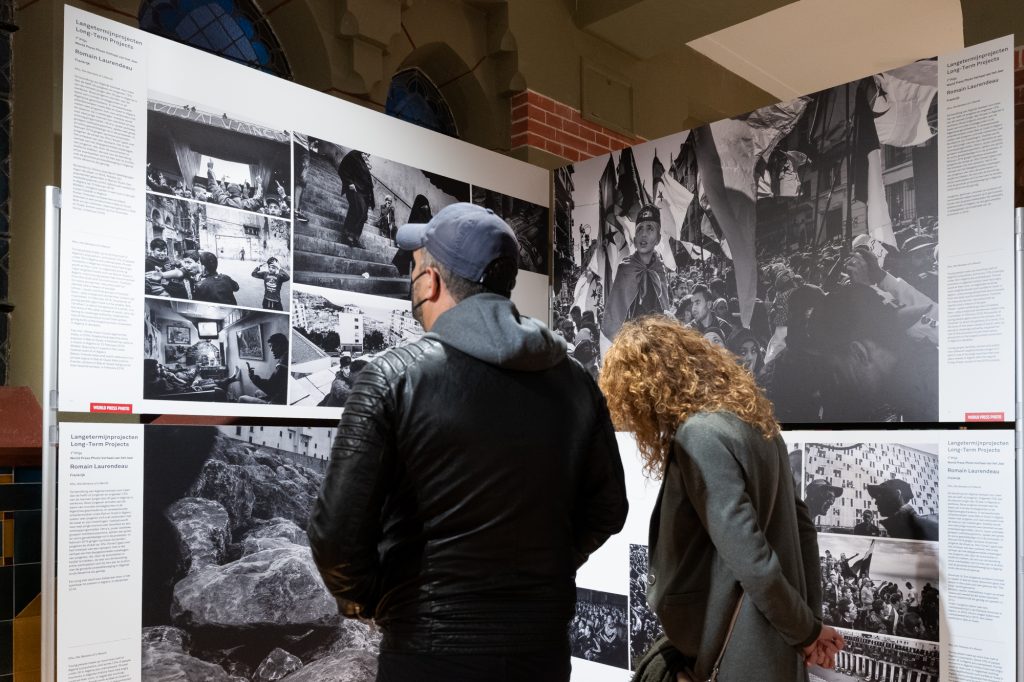 Rise Up
Als reactie op de World Press Photo Exhibition speelt de Rise Up fototentoonstelling in op de wereldwijde protesten van het afgelopen jaar die ook in het Noorden hun sporen hebben nagelaten. Het moderne gemeenschapsgevoel.
De kracht van een gebalde vuist, shocktactieken, het starten van sociale bewegingen, zogenaamde "grassroots-initiatieven". Rise Up verkent het brede spectrum van lokaal initiatief en protest; van het Boerenprotest van Siese Veenstra tot de Strandopruiming op Schiermonnikoog, vastgelegd door Remko de Waal.
Daarnaast worden de verhalen van activistische pioniers in het Noorden verteld. Wie en wat zitten er achter de grassroots-initiatieven die in onze eigen omgeving floreren? Beleef de verhalen van Catcalls of Grunn, Tuin in De Stad, Extinction Rebellion, Gewoon een Kop Koffie, Black Ladies of Groningen en de Black Lives Matter-beweging.