NonFiction Photo Festival
Van 19 november tot en met 6 december is het festival te beleven in de Synagoge Groningen. Bekijk lokale en internationale beeldverhalen van topkwaliteit in hartje Groningen.
Lokale fotografen verbeelden het verhaal van het Noorden, terwijl de internationaal geroemde World Press Photo Exhibition de rest van de wereld onder de loep neemt. Het festival is dagelijks geopend voor publiek. Voor wie meer wil weten is er weer een prikkelend Academy programma voor iedereen. Kom genieten van de beste visuele journalistiek van het afgelopen jaar!
In verband met corona vragen we iedereen een mondkapje te dragen en anderhalve meter afstand te bewaren. Tickets kunnen enkel online besteld worden.
Vragen? Neem contact op of check de Frequently Asked Questions.
Openingstijden
10.00 – 18.00 ma – woe
10.00 – 21.00 do – vr
10.00 – 18.00 za –  zo
Prijzen Festival

€8,00 Regulier doordeweek
€9,00 Regulier weekend
€5,00 Reductie (student & <18 jaar)
€1,00 Stadjerspashouders
€1,00 Kinderen 6 – 11 jaar
€0,00 Kinderen onder 6 jaar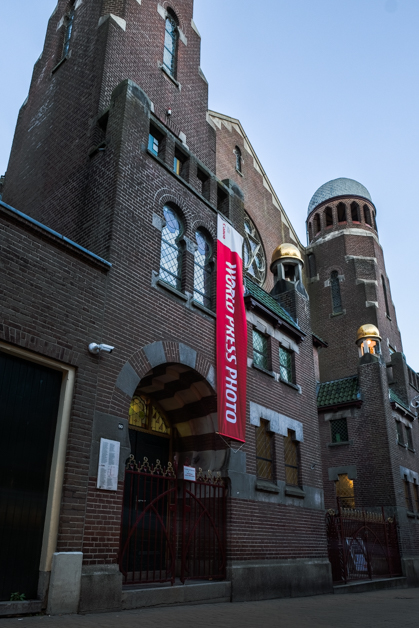 Synagoge Groningen, Folkingestraat 60
RECENT NIEUWS
---

His hand is lying on the center of his chest, fingers spread open, as thick beads of sweat are...