Catcalls of Grunn
Activism takes many forms. Contemporary initiatives are these days often characterized by strikingly subtle gestures, a phenomenon that is at odds with the classic image of protest. Megaphone and banner seem to have been exchanged for the desire to actively make the world a better place. But who or what are behind these new forms of protest? NonFiction Photo presents the Northern Pioniers series. This series portrays the faces behind social initiatives in the North, from Black Lives Matter protests on the Grote Markt to a city walk with someone from the street. The initiatives will be featured in the Rise Up exhibition during the NonFiction Photo Festival.
Text: Iris Ketelaar
One of these activist pioneers is Roos de Boer, creator of Cat Calls Of Groningen and owner of the accompanying Instagram account @catcallsofgrunn. She receives messages from people who have been harassed in Groningen and crayons them on the exact spot where it happened, in order to make street intimidation visible and to combat it. "It is an attempt to create awareness," says Roos, "to make people think about how we live together."
Feminist slant
Frustrated by the phenomenon of catcalling and inspired by the Amsterdam predecessor Catcalls of Ams, Roos realized: Groningen misses this. Enough noises from her surroundings, and the figures of the night mayor and 100% Groningen said enough. Groningen has a vibrant nightlife with no closing times and the student-rich nightlife has a lot of unacceptable behavior. Her activist contribution was shaped by the creation of @catcallsofgrunn. Stories of two friends and their own experience formed the first three posts on August 28, 2019. Due to frequent sharing in her circle of friends, the story was quickly picked up by local media such as UKrant, Sikkom and DvhN. Instagrammers started following @catcallsofgrunn en masse.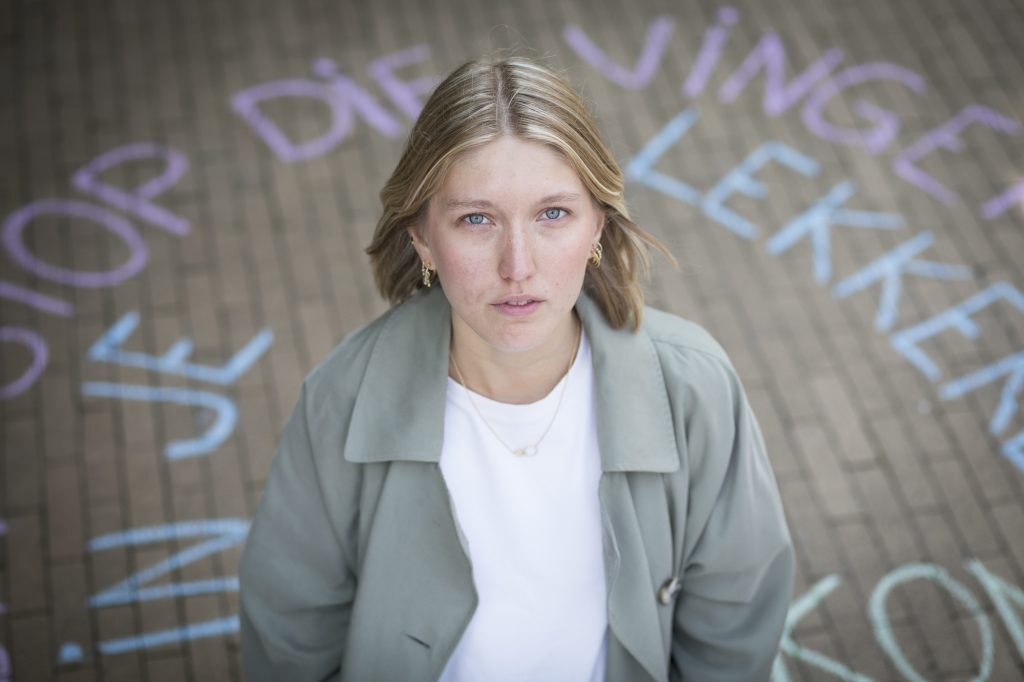 Local change
All the media attention has paid off. There is now a collaboration with the Nachtraad, a group of young people, each with their own specialty. One of the topics within this council is sexually transgressive behavior. GroenLinks Groningen has also entered into a partnership with Roos, together with a number of other municipal councilors. Awareness remains the main point on the agenda. There is now also national attention. The Ministry of Education, Culture and Science has asked her for an interview.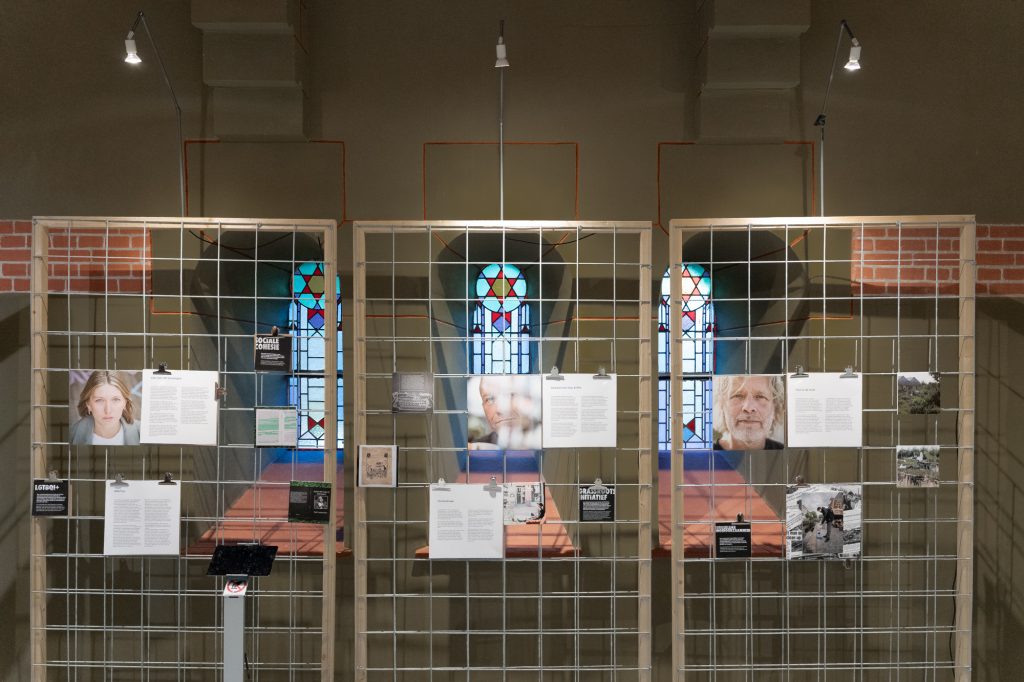 Chalking 
Roos always takes someone with her when she goes to chalk, so that she is not alone. It is vulnerable to chalk weird texts to the floor. Without the name and hashtag the context is missing and then there are just very crude things written on the street. "People often stop and ask what happened," says Roos, "usually they think it's good and necessary." After photographing the chalk work, she posts the photo on Instagram, accompanied by a caption (a short text on social media) with background information and a lesson to match. Often the event is indicative of a bigger problem. "It is now normal that as a woman you cannot go down the street without having to be afraid, which is actually abnormal," says Roos. "There is still no equality on the streets, the public space is still not belonging to the woman."
Involved bystanders
The platform offers victims the opportunity to share their experiences. The page also appeals to the bystander: stand up for the other. Catcalling often happens in broad daylight, so bystanders should feel compelled to intervene when possible and safe. "Ask the victim if everything is okay," emphasizes Roos, "as a victim you don't know what is happening to you and you freeze." Roos hopes that through a process of awareness she can ensure that bystanders feel more involved in abuses in public. Involved bystanders act earlier and thus contribute to a safer streets in the city.