Een rondleiding door je eigen en andermans leven
GRONINGEN – Een bloederige burgeroorlog, het verdwijnen van een waterbron voor veertig miljoen mensen en de strijd om anti-abortuswetten op te heffen – het zijn allemaal verhalen die op beeld vastgelegd zijn. Ze zijn te zien tijdens de World Press Photo persfototentoonstelling. "Deze verhalen en foto's dwingen je na te denken over je eigen en over andermans leven," vertelt onderzoeker dr. Scott Eldridge. 
Door William Zijlstra
Eldridge is een van de drie onderzoekers die tijdens de World Press Photo persfototentoonstelling dit najaar in Groningen rondleidingen houden en in gesprek gaan over het verhaal en de betekenis van de verhalen achter de belangrijkste nieuwsfoto's van 2018.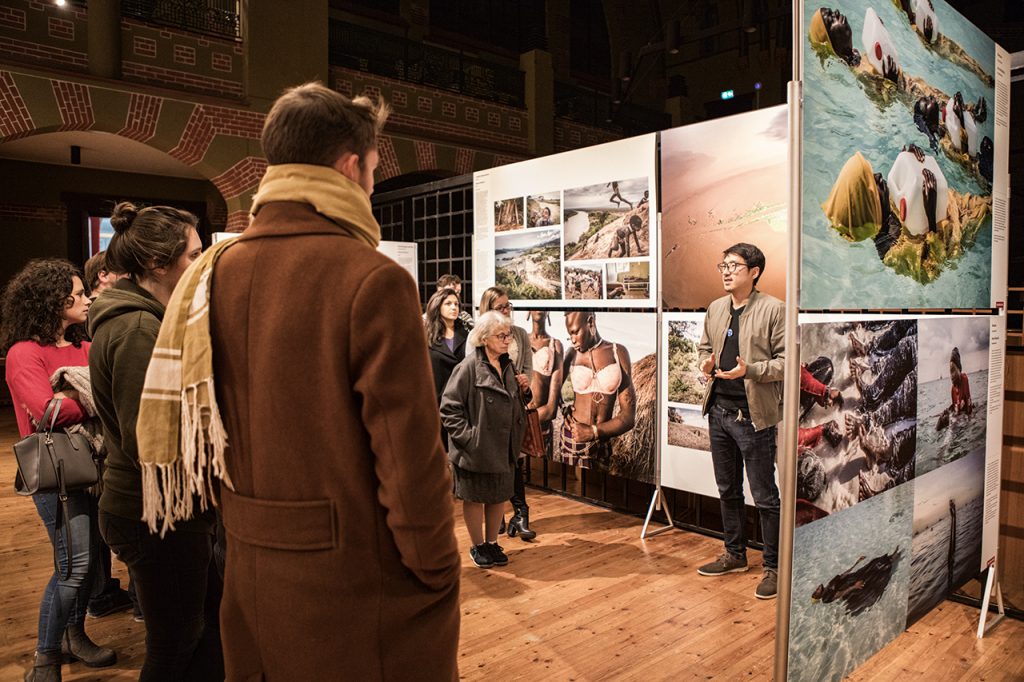 Iconische beelden 
Als onderdeel van het Academy Programma biedt NonFiction Photo rondleidingen aan van onderzoekers van de Rijksuniversiteit Groningen. Bij deze rondleidingen wordt er stilgestaan bij – en gediscussieerd over – de hoofdpersonen in de foto's en hoe hun verhaal verbonden is aan dat van zoveel anderen. Zo spreekt onderzoeker dr. David Shim vanuit zijn expertise in de machtspolitiek en internationale betrekkingen over de visuele politiek achter World Press Photo. Onderzoeker dr. Rik Smit heeft zich gespecialiseerd in geheugen-onderzoek en mediatheorie en vertelt in zijn rondleiding over collectieve herinnering en iconische beelden.
Aangrijpend mooi 
"Nieuwsfoto's zijn vaak aangrijpend mooi en kunnen goed emotie overbrengen, maar belangrijker nog: ze illustreren de realiteit van meerdere mensen die in dezelfde maatschappij leven",  verklaart Eldridge. Hij vertelt dat we ons eigen en andermans leven beter begrijpen aan de hand van foto's. "Foto's laten zien hoe het leven stilstaat, maar ook hoe het constant verandert."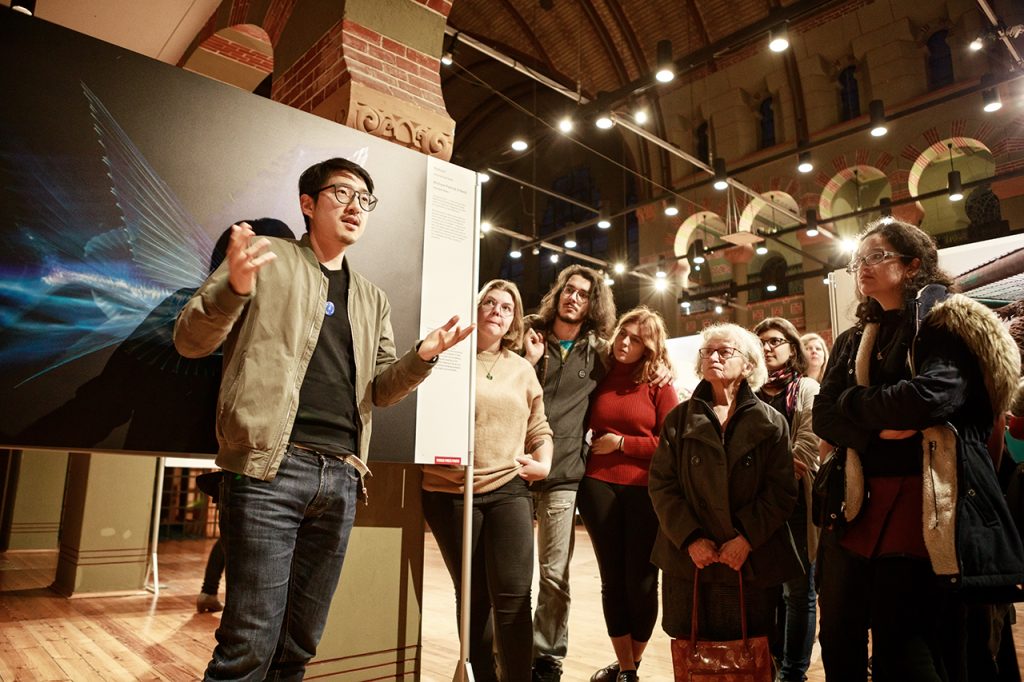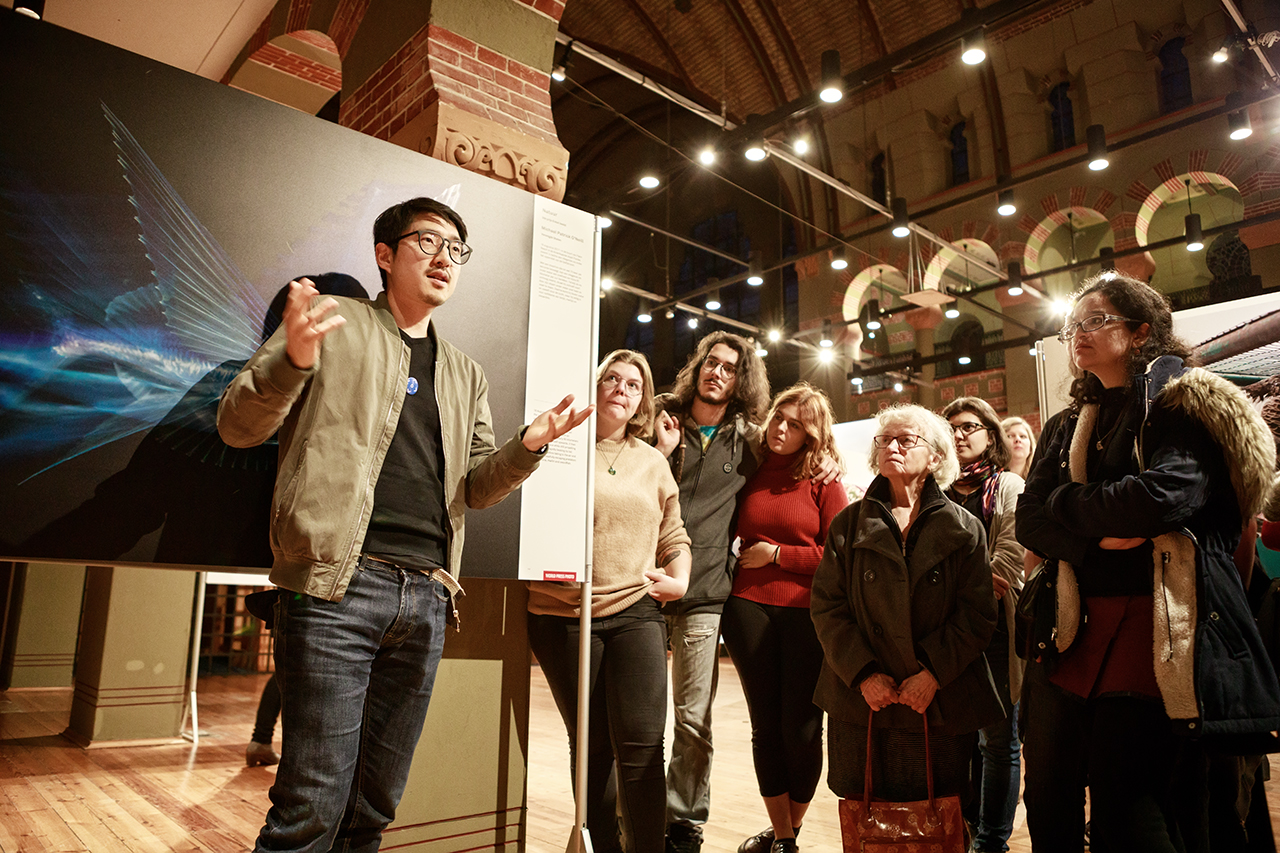 Rondleidingen
Dr. Scott Eldridge en zijn collega Smit doceren bij de afdeling Mediastudies and Journalism; en Shim doceert aan de faculteit Letteren, Centre for International Relations, aan de Rijksuniversiteit Groningen. Hun rondleidingen van de World Press Photo Exhibition 2019 worden elke zaterdag van 14.30 tot 15.30 in het Engels aangeboden.
Dr. Rik Smit: Collective memory and iconicity | 23 november en 30 november
Dr. David Shim: Visual politics of World Press Photo | 16 november
Dr. Scott Eldridge: Seeing society through photos | 7 december
Tickets zijn aan de deur of via de webshop beschikbaar.