FREQUENTLY ASKED QUESTIONS
ENTRY
Where can I find you?
The main exhibition is held at the Synagogue Groningen at Folkingestraat 60. Sometimes we are exhibiting 'on location'.

When are you open? 
During the exhibitions, we're open every day! During the weeks, between 12:00 and 18:00, and at the weekend from 10:00 to 18:00.

Synagogue? Are you also open on a Saturday?
The Synagogue is in use when the Shabbat service is held there- therefore on Saturday the 18th May and Saturday the 1st of June we will be open from 14:00, instead of 10:00 on other Saturdays.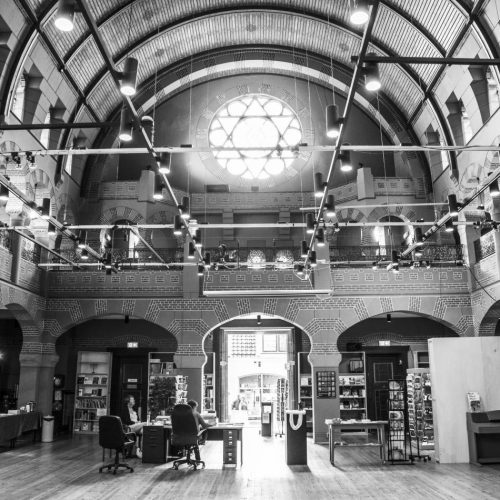 TICKETS
Can I pay by card?
Yes! Of course.
Can I buy tickets at the event?
Absolutely! You can buy tickets for the exhibition, Academy talks, and Academy tour.
Can I come as a group, and do we get a discount?
Unfortunately, we don't offer group discounts. But, you can book a tour! Please e-mail Marlie to book.
I'd like to come with my school class, how does that work?
Great! You can book your school-group tour for when it is most convenient, and we will then provide you with a free tour when the exhibition is quiet. Read more on our education page.
There's something wrong with my e-tickets… What now?
Fred can look into it for you. Mail Fred!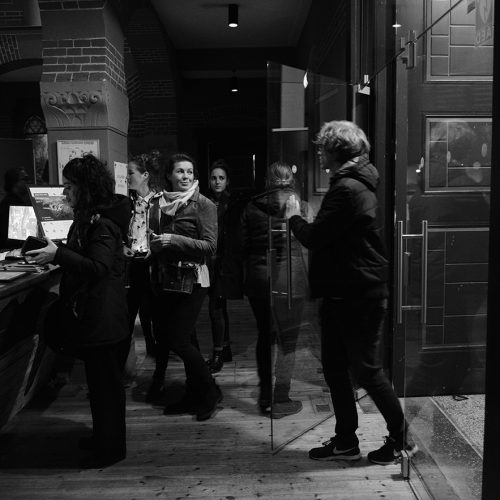 LOCATION
How do I come to event on a bike, or by car, or on public transport?
There's loads of ways to get to the Synagogue Groningen- make a plan on their website, or use Google maps.
Can I park?
 Sure thing! The website of the Synagogue Groningen has information on this.
Is the synagogue wheelchair-friendly?
Of course! Let us know and we can arrange step-free access through the side door.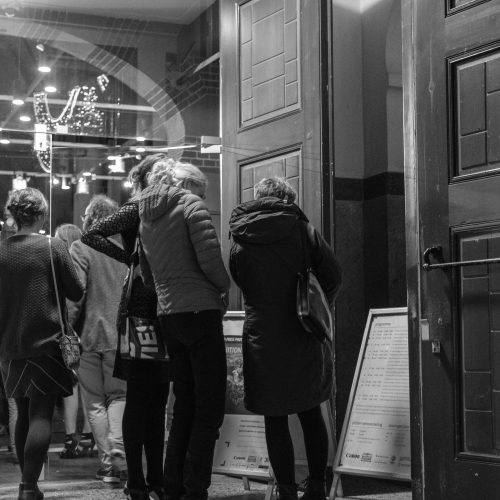 PROGRAMME
Is the exhibition suitable for children?
You, as a parent, can of course judge this the best, but there are certainly strong images at the exhibition. We receive secondary school classes ourselves, and show them a selection of the images.
Are there tours?
We offer Academy tours by professional photographers and researchers. You can also get in touch with one of our education volunteers and get a guided tour at any time. The knowledge and time of our volunteers is free, but a donation is more than welcome.
World Press Photo, Zilveren Camera, NonFiction Photo; who's who?
We are the  NonFiction Photo foundation and we are an autonomous partner of the World Press Photo foundation and the Zilveren Camera. We are not sister-organizations, but an autonomous organization.
The World Press Photo Foundation is located in Amsterdam, and organizes the competition that results in the World Press Photo and Digital Storytelling Contest Exhibition. The Zilveren Camera Foundation organizes the competition with the Museum Hilversum that results in the Zilveren Camera exhibition. The exhibition is hired out as a ready-made package to partner organizations, such as NonFiction Photo in Groningen.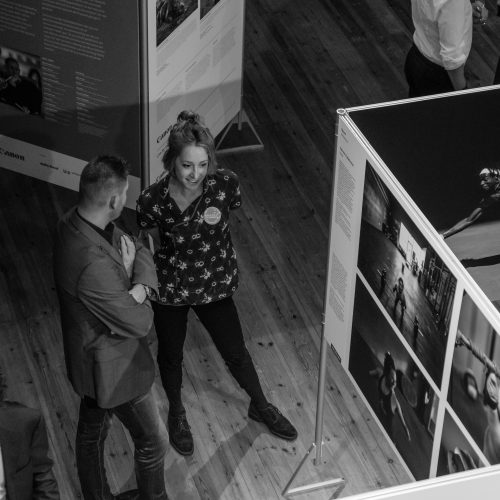 YOU GUYS ARE COOL. I'D LIKE TO CONTRIBUTE
I'm a photographer and would love to work with you! Is that possible? 
There are several options: you could become a volunteer, a talent photography or a 'jonge maker'. Read all about it on our talent page.
Can we become friends?
We'd love to! We have a special 'Friends' arrangement.
Can I donate to you?
Certainly! We have an ANBI status, so it is also tax-efficient to do so for businesses. You can also become our friend- please mail Fred!
I'd very much like to become a volunteer with you, but how?
Sounds great, please e-mail our volunteer co-ordinator Amber: vrijwilligers@nonfictionphoto.nl.
What will I do if I become a volunteer?
We always need people in our volunteer teams for education and front desk. You can also offer your specialist services, for example as a graphic designer, videographer, or blogger. Sound like you? Please e-mail Amber via vrijwilligers@nonfictionphoto.nl.
You can also apply for the Talent Team, either as a photographer, journalist, spatial designer; or team member within the organisation. Just let Marlie know via talent@nonfictionphoto.nl.
Do I need super powers to volunteer for you?
Yes, but don't worry, everyone has super powers. You don't, however, need to send a CV-as long as you send Amber a nice e-mail when you sign up with her as a volunteer. That can be done via volunteer@nonfictionphoto.nl.