How provocation sets tongues wagging
Groningen – '' I'm going to be a little provocative and i'm interested to see how you'll respond,'' says Dr. David Shim. He's one of the enthusiastic researchers that is giving tours at the World Press Photo Exhibition. With a little provocation, he aims to give the visitors some pause for thought. And at that, he succeeded. During his guided tour about visual politics behind the famous press photos, discussions often erupt.
 By Talent Journalist William Zijlstra
"Today i'm going to talk about photos displaying human suffering", says Shim. About fifteen interested individuals have joined the research tour during the exhibition's opening weekend. Due to the muttering in the chock-full synagogue, the listeners have to stay focused to be able to hear Shim clearly.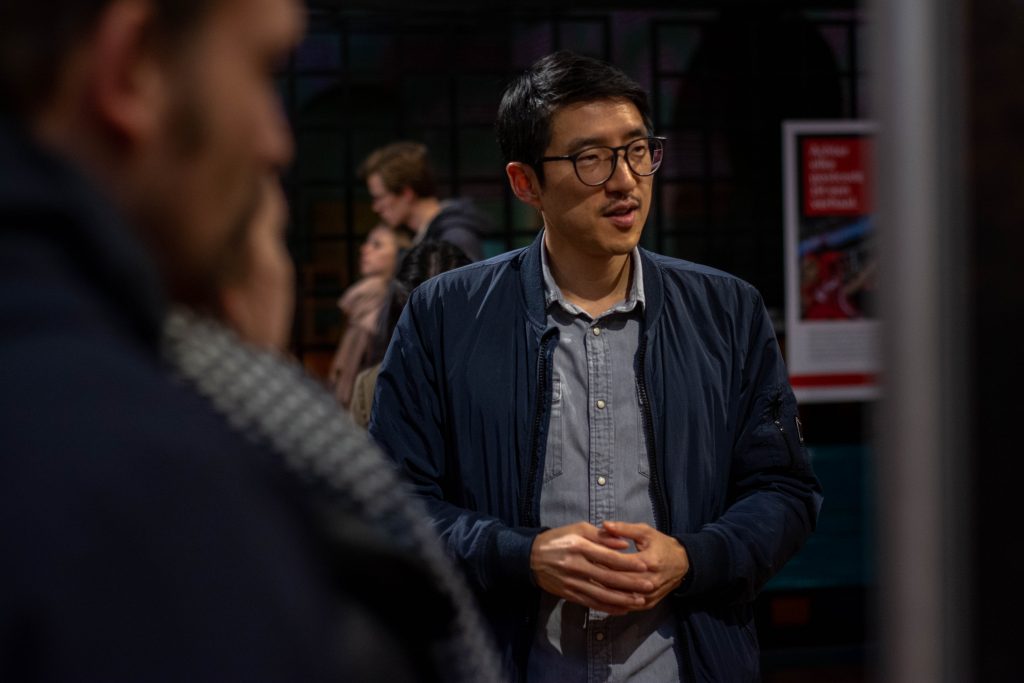 Crying children
We walk up to a corner with some fairly intense photos. Crying children in a hospital ward, covered in blood, with clueless faces and imagery of streets lying in ruin are displayed on the walls. It's a report of the civil war in Syria. "What draws your attention to these photos?," asks Shim to his audience. For a moment, it's silent. A man in the audience responds: "All i see is chaos." A woman joins the conversation, and responds in an upset manner: "These people have been photographed without permission nor privacy."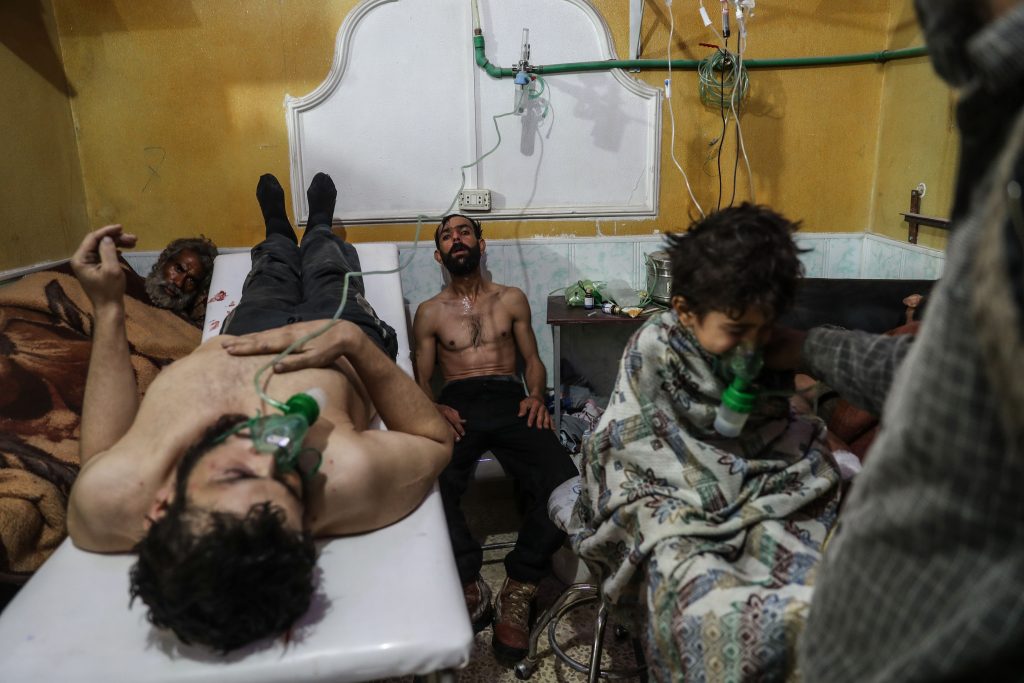 Shim nods. According to him, war photographers focus on the hopelessness, he says. "Human suffering is being portrayed on these images in the most severe and personal manner" Last year, photos of the terrorist attack in London were presented. Those pictures mostly show humans helping the victims. "It's a very stark and peculiar contrast," says Shim.
Humble goals 
Shim perceives the discussion he instigated not as a criticism towards the World Press Photo Exhibition, but as a way to identify trends in press photography. With the 'university tours' Shim hopes to change the visitor's perspectives on the photos on display, to think beyond just what the photos are displaying. "I have a very humble goal: I want to make people think about the matters  i talk about."
The tour is drawing the attention of an international audience, but the verdicts of the visitors seem to align. "I wish it lasted twice as long, it was incredibly interesting", says Wouter. Yelena from Kazakhstan agrees: "Shim breaks through stereotypes with his daring questions, it's very fascinating." The two German students, Melek and Muna, who are students of Shim, answer in unison "It was awesome."
Information on other guided tours
Along with Dr. David Shim's tours, there are other guided tours you can visit. Dr. Scott Eldridge and Dr. Rik Smit are professors at the department of Media studies and Journalism at the University of Groningen. Their guided tours of the World Press Photo Exhibition 2019 are offered every Saturday from 14.30 to 15.30 in English.
Dr. Rik Smit: Collective memory and iconicity | 23 November and 30 November
Dr. Scott Eldridge: Seeing society through photos | 7 December
Tickets can be purchased at the entrance or through our webshop. The guided tours will take place at the synagogue in the Folkingestraat and are being organized by NonFiction Photo. The exhibition can be visited up until the 8th of December.