Kick-off studio renovation
The days of dusty attics and tiny kitchens are officially over for NonFiction Photo. The team has started rebuilding their new studio where they will soon be able to produce their very own exhibitions. To thank all donors and builders for their contribution, the organisation will open the doors of their brand new studio on August 29. 
Text: Kim Dumoré
Crowdfunding
The NonFiction Photo team is busy renovating the new studio in the Biotoop Haren. With only two weeks to go, the foundation has raised 79% of their intended 1500 euros for their crowdfunding campaign. 
Meanwhile, a lot of work is already being done on the wall, which separates the workshop from the office with photo studio. Amidst sawdust and a lot of old pallets, a workplace is slowly arising that will soon serve as a workspace for building exhibition material. If the campaign, which ends on August 10th, is a succes, the studio will also get the necessary machinery, lighting and a beautiful coat of paint.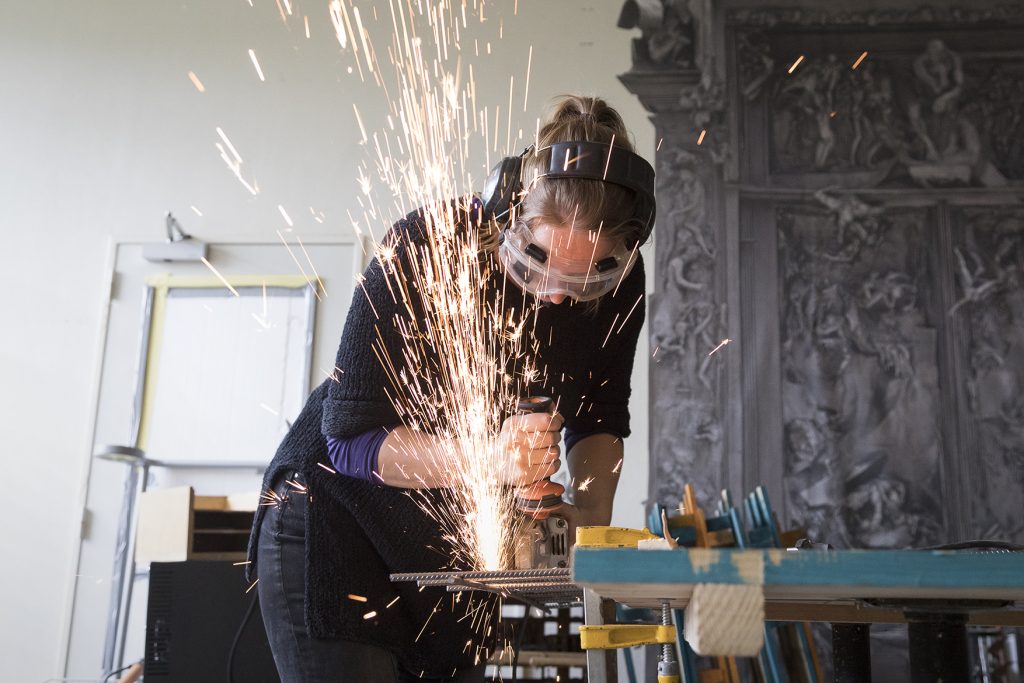 Grand Opening
All those involved in the renovation and donors are welcome to take a look at the new studio during the opening on August 29. The opening offers the opportunity to meet the makers and to view a small pop-up exhibition compiled of works NonFiction Photo has displayed over the years.
In addition to an article in Dagblad van het Noorden, OOG TV also stopped by to spread the word of the renovation (see video below). The crowdfunding campaign and its updates can be viewed online via this link.
Videocredits
Direction | Andrea Hooymans
Video | Kim Dumore & Andrea Hooymans
Editing | Kim Dumore & Andrea Hooymans
Bumpermusic | David van Brakel
Music | AShamaluevMusic