Do you practice photography, writing, art or design and do you want to develop professionally? Sign up for the free NFP Talent trajectory. With the guidance of a coach you help to realize the World Press Photo and the NonFiction Photo Exhibition. You gain valuable work experience and participate in workshops and work discussions. Sign up now![/ vc_column_text]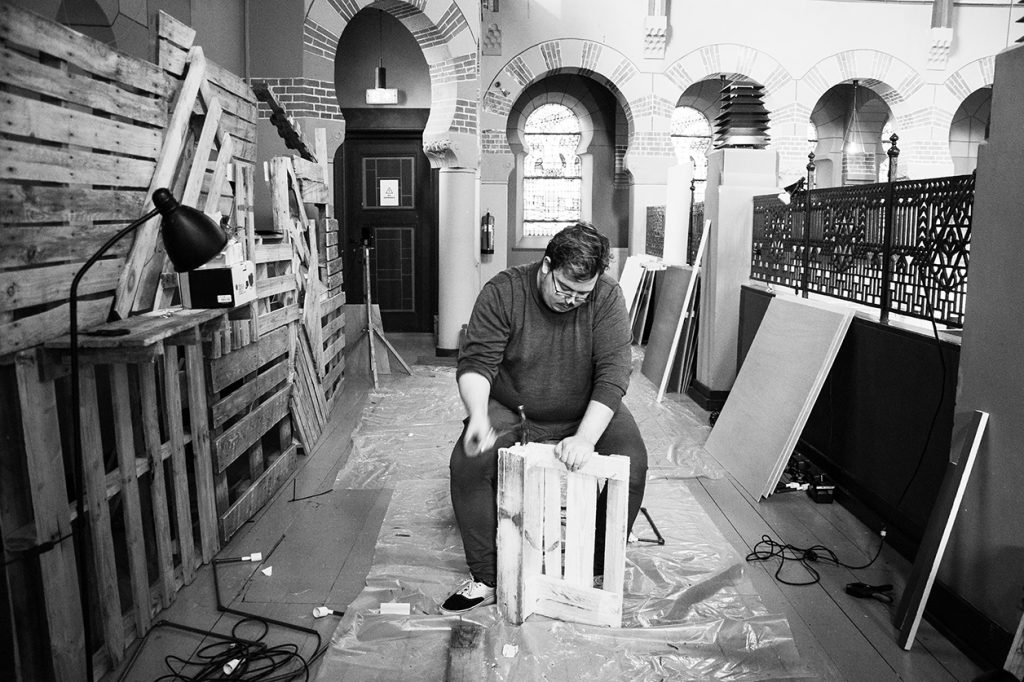 I really enjoyed this. I think every designer should do this because you learn what the actual work will be like.

– Nikky, participant Talent Trajectory spatial design 2019
[/ vc_column_text]

NonFiction Photo presents the World Press Photo Exhibition and the NonFiction Photo Exhibition at the Synagogue in Groningen at the end of 2020. Before it is open to the public, there is a whole creative process involved in the preparations. We like to do this with a mix of professionals and ambitious people in training.

If you participate, you will not only gain important work experience and contacts, but you will also have the opportunity to show your work as part of the exhibition in Groningen! That means that more than 5,000 people will see your work.

Talent teams are:
Photography: documentation, reporting and portraits
Journalism: press releases, news articles, blogs and reports
Spatial Design: design, art, light and installations
It is often possible to convert the hours into ECs for an individual project. [/ Vc_column_text] [ vc_single_image image = "17068" img_size = "large"] Upon completion of the trajectory there will be a mutual evaluation, you will receive feedback on your work and you will receive a certificate of participation plus a letter of recommendation. We conclude everything together with a drink in December.

Interested? View the open call here. Register before 1 August. The trajectory start  mid-September, so be quick.