For the NonFiction Photo (NFP) team, we are looking for a communications agent who will support us in making this year's World Press Photo exhibition in Groningen a success. We like to offer young talent the opportunity to gain experience in a dynamic position in an inspiring and enthusiastic team, but can tailor to anyone with a good story.

The exhibition takes place in November and December 2021. There is a lot of preparatory work to be done in the preceding months. You will work on the project for about five months and can start in July. During the summer, we are flexible with hours so you can enjoy your (planned) holidays.

The communication agent position is for work experience, with a modest monthly volunteer allowance, a lot of personal input, a close-knit team and ample opportunity to gain knowledge. Language no problem. Want to make it an internship? Re-integration track? Post-retirement project? We can make that happen; apply and we'll make a plan together.

Activities
As a communications agent you are part of the marketing team. Together with the head of marketing, the publicity agent and the graphic designer you are responsible for making NFP, its people and its activities visible. The content for external communication is generated by the communications agent, with the help of the  photography and video teams.
Depending on your own interests and talents, the function can also be supplemented with content campaigns such as videos, vlogs, photos, blogs, competitions and so on. A little more in the direction of marketing research is also possible.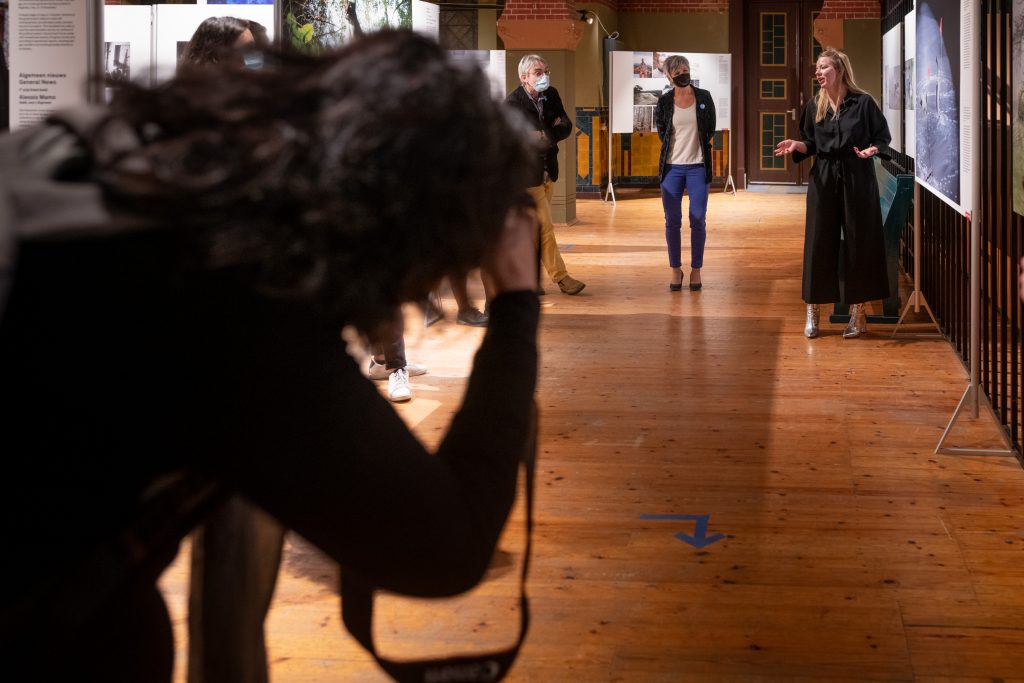 Tasks
Actively thinking along and setting out the lines of communication and strategy to put the organisation in the spotlight
Participate in the development of the communication planning
Reporting on the communication strategy and analysing the results
Help to maintainin the website (also in English translation)
Maintaining the various bilingual social media channels (Facebook, Twitter, Instagram), partly as a content creator
Optimizing social media reach (also using ads)
Supporting the Talent team Photography by maintaining the photo archive and supervising the delivery of image and text material
Part of the location management team during the exhibition period in November and December
Option: marketing research
Option: writing for the exhibition or extra articles
Option: creating (audio) visual content campaigns
Option: translating handouts for international volunteers (English)
Skills and qualities
Enthusiastic about the vision and goals of NonFiction Photo
A practical attitude and ability to work independently
Being a team player
Affinity and experience with photography and video for social media
You are aware of and have experience with social media trends and strategies
You can write creatively from a brand identity
You have creative and communicative skills, both orally and in writing, in both Dutch and English
No 9-5 mentality; we work from 10 tot 6 and are lost for time around the festival
You can work systematically
You are familiar with the cultural landscape in Groningen city and the relevant online platforms
Knowledge of marketing and PR strategy
Experience with social media strategy
Knowledge of WordPress, Excel, Google Drive, Trello and Mailchimp are an advantage
Experience with paid promotion via social media is an advantage
Experience with Adobe Photoshop (or equivalent), Adobe InDesign/Bridge/Premiere Pro is an advantage
What is interesting about this volunteer work?
What do you get from  working experience at NFP? You work independently as well as in a team. The team meets monthly for consultation and socializing and rounds off the period with a thank you dinner. Thanks to the short lines of communication there is a lot of room for own initiative and creativity. Further benefits:
Enthusiastic and dynamic organization that has an eye for its volunteers

The opportunity to be part of an ideological initiative and a fun volunteer team

The opportunity to develop yourself and gain relevant work experience

The opportunity to meet (well-known) photographers and to network with partner organizations and photographers

The opportunity to participate in the Education Volunteer Training Program to provide guided tours of the exhibition

The possibility to participate in the workshops of the Talent programs

A look behind the scenes at a major event

Free access to all NFP events, including the VIP opening, and the Academy program with tours and lectures

A volunteer allowance of € 170 per month

A letter of recommendation on behalf of the NFP foundation (upon completion of the training program)

An invitation to all festival closing parties for the team and volunteers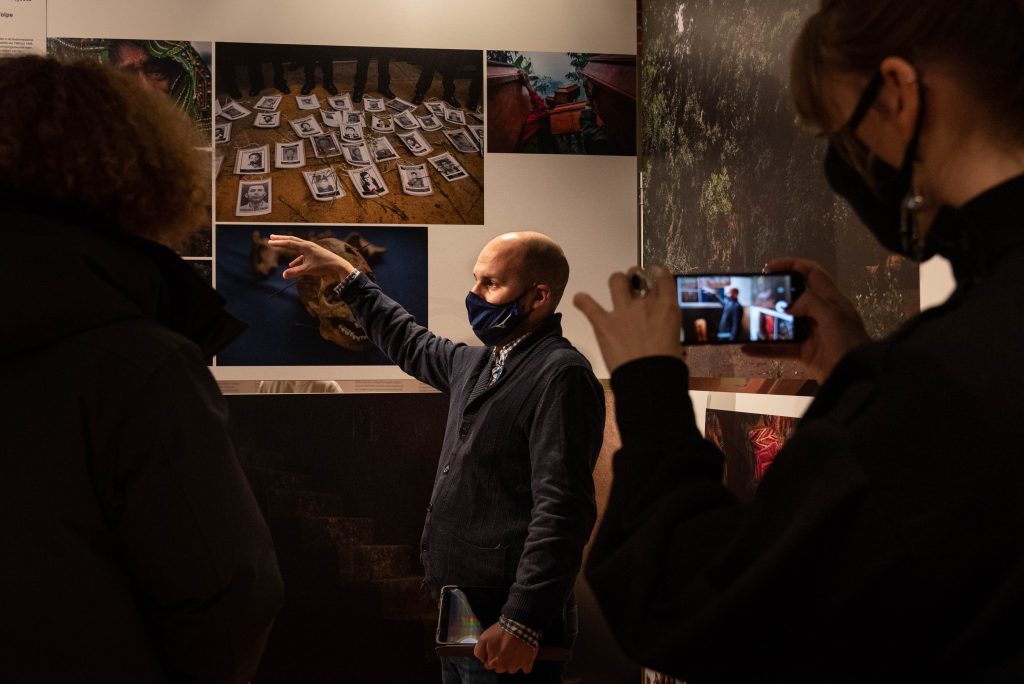 Availabilty
From April to December you will work approximately 2 to 3 days a week – depending on how fast you work. You mainly work in your own time with set deadlines. You will partly work in the Biotoop van Haren, where we have office space. In consultation it is also possible to work at home and, if desired, evenings and weekends. When it comes to internships, we can tailor to your needs and accept people outside of this period and for longer or shorter stretches.

In the start-up phase you are working for about 2 days a week getting to know the job and help to finalize communication plans. From September to December you will be executing the communication plan about 3 days a week. You help during the festival as a location manager and or course there are monthly team meetings and weekly marketing meetings (we keep it short). You are present during the construction and dismantling of the festival, at most Academy events and at any promotional events.
Apply
Interested? Send your CV and motivation to Andrea Hooymans (director of NFP) before April 3rd 2022 via andrea@nonfictionphoto.nl.
If you are still unsure, if you have any questions or if you want to adapt this position to your internship conditions, please do not hesitate to contact us because we are happy to think along with you.
Acquisition based on this vacancy is not appreciated.