International Press Freedom Day Stream
The Kick-off of the year 2021 is World Press Freedom Day! We celebrate the bravery and the beauty of photography on this day with several guests on the 3rd of May. Together we will discuss the movement of Black Lives Matter, colonial history but most importantly freedom through photography. Keep a close look on our social media on the day!
We were so inspired by Evelyn's photograph (below) that we want to open a discussion about the freedom of expression and press based on her shot. As a World Press Photo of the Year nominee, her visual story represents an important current issue: the role of free press in a changing society. It is thanks to the photographs published that we are familiar with the scenes of the Black Lives Matter movement in the US. But no complex matter is easily represented in a single image. So, together we will discuss freedom, colonial history and photography with several guests on the 3rd of May. Keep a close look on our social media on the day!
 'Emancipation Memorial Debate', Evelyn Hockstein, World Press Photo competition nominee 2021, United States, for The Washington Post
Black Ladies of Groningen
A group involved in the Black Lives Matter movement in Groningen, is Black Ladies of Groningen (BLOG). The work of BLOG creates a safe space for people of color to speak of their experiences, share their history and be visible to all. One of their main tasks now is promoting literacy about the history of communities of color and the impact of this history nowadays. Their social media channels are bursting with insightful articles of true colonial history. This daily platform to question humanity's history is an important step towards a resolution of racism and other social issues. Everything starts with a dialogue.
Mystery guest
In the upcoming livestream we will also host a very special guest who has first hand experience of being a witness to the passion for change. Systemic racism needs systemic change. So how does one do it? How to start a dialogue in a productive way rather than a screaming match?  We will discuss possible futures, and the freedom they create or on the other hand limit.  And what does that mean for photojournalism?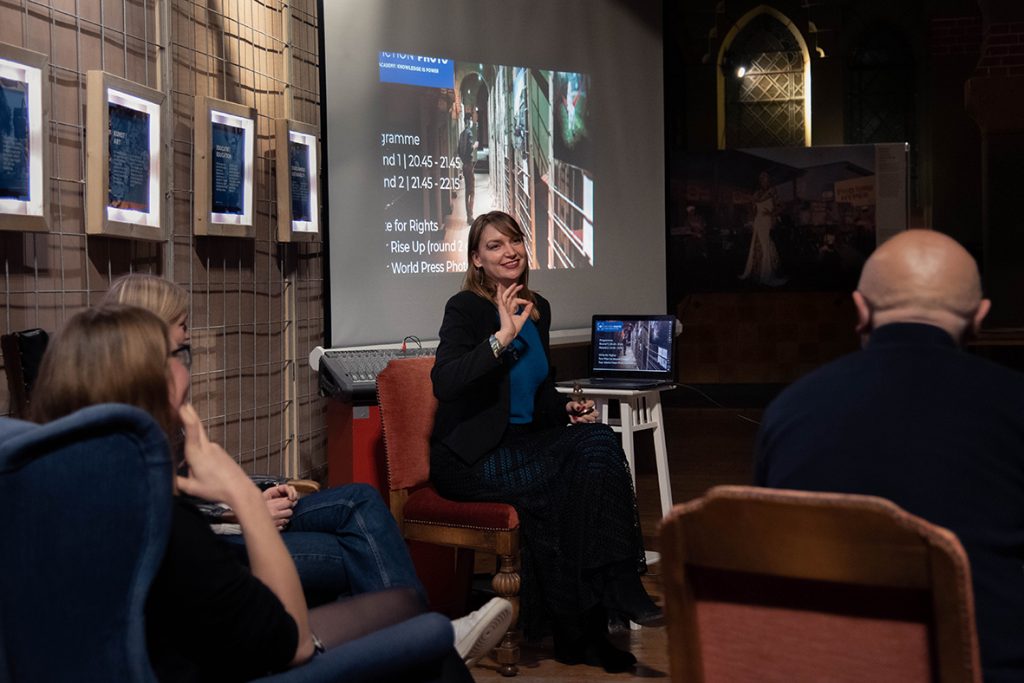 New studio, new possibilities
The livestream is a chance for you to learn more about press freedom, but also a chance to virtually visit our studio. One day, we hope, our new home will be used for all sorts of events and workshops you can come and check out. Even sooner it is going to become a place for discussions on photography and social issues of the world. In our quest for constant innovation however, we are never sure if our plans will meet your wishes, wants and expectations. So please tell us about those in our survey? You never know if your idea will materialize at the next festival!