News stories that must be told
Groningen- if you google the words 'NonFiction Photo', then you'll quickly see our mission statement in your search results: "A platform for art with a mission". But what is NonFiction Photo?
by Talent Journalism Ayla Elzinga
Translation by Thomas Ansell
In short, NonFiction Photo is a non-profit organisation that organises and produces photographic exhibitions. But there is far more to it than that. It is a huge network of volunteers that all have a collective goal: to offer fresh out the box journalists and photographers a chance to grow and develop.
Talent Teams
From this collective goal, several 'Talent Teams' flow forth. These three groups are made up of young photographers, journalists, and designers. "We want to bring these people, who are just starting out in their career, onto a podium so that they can get valuable experience", says Marlie Wabeke, Talent Team Co-Ordinator (second from the left on the picture below). The teams bring their expertise to a twice-yearly exhibition organised through Non Fiction Photo. As a result, they build up their experience in their chosen field by working on real world events and initiatives.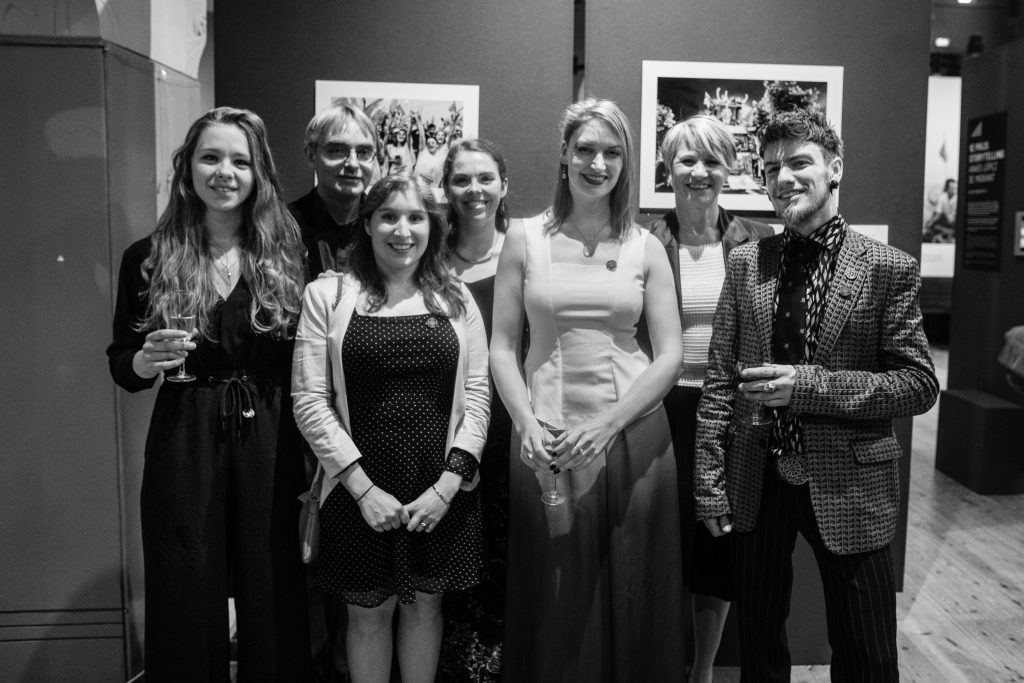 Art with a Mission
Aside from giving experience a limelight to those behind the scenes, NonFiction Photo also has the goal of bringing forth influential photography. Andrea Hooymans (second from the right on the picture above), Director of NonFiction Photo, says: "Naturally, there are significant numbers of news stories that must be told. Accordingly, I stand behind our motto 'art with a mission'. That mission is creating a podium that has both an artistic and societal function."
More important than money
That NonFiction Photo is a non-profit organisation, and therefore works with volunteers is also positive for the organisation, says Marlie. "If you begin as a volunteer at anything, then you are really motivated. You do it from an intrinsic, strong motivation, and not for the extra money."
Exhibition
The team of volunteers is already busy creating the next exhibition: the World Press Photo exhibition that is available to see between 15 November and 8 December in the Groningen Synagogue, Folkingestraat 60.
The regular ticket price is 8 Euros. Students, people with a stadjerpas, and kids under the age of 18 are admitted with a discount.