NonFiction Photo Festival
Het NonFiction Photo Festival is terug voor een tweede ronde! De wereldberoemde World Press Photo Exhibition toont hier de 'verhalen die verteld moeten worden'. De expositie Fair Fashion beantwoordt de wereldse beelden met lokale beeldverhalen op het gebied van mode. Kleurrijke portretten, aangrijpende documentaire series en indrukwekkende natuurfotografie zijn van 12 november – 5 december te zien in de Synagoge Groningen.
World Press Photo Exhibition 2021
De World Press Photo Exhibition toont de beste fotojournalistieke beelden van het afgelopen jaar. Voor de fotowedstrijd hebben 4.315 fotografen uit 130 landen 74.470 foto's hebben ingestuurd. Hieruit zijn de beste beelden geselecteerd die samen het verhaal van deze tijd vertellen.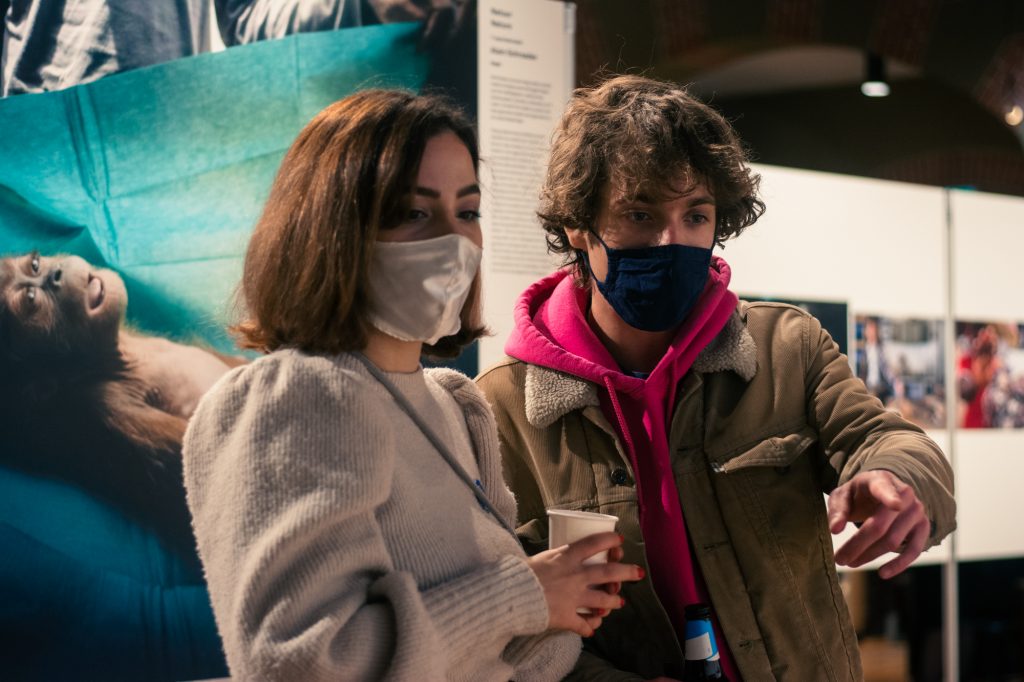 Fair Fashion expositie
De vraagstukken die in de World Press Photo Exhibition aan de orde komen, krijgen een lokaal antwoord: een tentoonstelling over fair fashion. Deze groepstentoonstelling toont visuele verhalen uit Nederland met een oplossingsgerichte aanpak en onderzoekt hoe fast fashion duurzamer kan worden.
Academy programma
Naast de tentoonstellingen biedt het Academy programma rondleidingen en lezingen over fotografie en de verhalen achter de foto's. Bekijk de foto's door de ogen van fotografen en media experts, of duik in de wereld van fair fashion tijdens de International Student Night of A Night at the Exhibition.
Het laatste nieuws
---

''Een sneaker is meer dan enkel een schoen'' De een heeft meer schoenen in zijn of haar kast staan...
We zijn heel blij met de steun van: