The NonFiction Photo Festival 2021
The NonFiction Photo Festival is back in Groningen from November 12 to December 6. The festival features the renowned World Press Photo Exhibition with the 'stories that need to be told' from around the globe, as well as a local exhibition and Academy event programme. Colourful portraits, gripping documentary series and impressive nature photography will be on display at the Synagogue Groningen.
Local exhibition
The main exhibition will be supported by a local 'answer', focusing on fair fashion, and taking a 'solutions' approach to this complex concern. Various photographers, designers and artists are working together to create today's story of fast versus fair fashion.
Academy programme
The Academy programme offers tours and talks on photography as well as the issues represented  in the photographs. Photographers and researchers of the University of Groningen will take a deep dive into the world of photography, symbolism and the issues displayed via tours of the exhibitions. Furthermore, there is  an International Student Night which focuses on the fair fashion theme, along with other events.
World Press Photo Exhibition 2021
The winner of the 'World Press Photo of the Year' is Mad Nissen from Denmark with the photo 'First Embrace'. After months of no-contact in a country ravaged by the Covid pandemic, this theatrical portrait shows two people embracing each other through an angelically shaped plastic sheet. Another impressive visual story shows the Black Lives Matter protests in the United States of America. Evelyn Hockstein captured a confrontation between two protesters in the midst of a Black Lives Matter protest in Washington DC, creating a highly symbolic portrait of the times.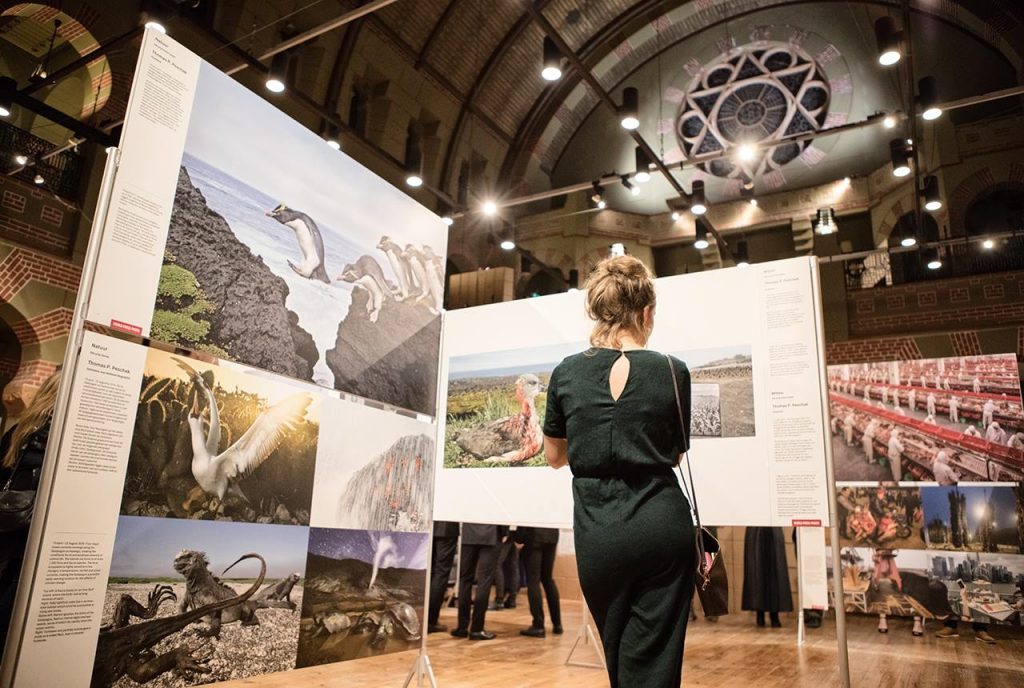 Tickets
The exhibition and the events are in both Dutch and English. Tickets will be available from October via our website.